Yeah Yeah Yeahhhh I should be studying...But that is boring. Plus I am studying for my gamelan concert by listening to Jaya Semara on repeat. Yeah, I am that cool. Or kewl. You can decide.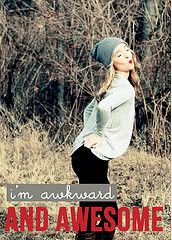 Awkward:
- The whole first half of this week. Yikes. SO glad that is over with.
- The weather this week! I mean, I am only outside for like ten minutes during the whole entire day, but I am either carrying around my very large (awesome, but it is pretty big and difficult to conceal) umbrella all day for no reason or am freezing because for some reason it decided to be like 30 today.
- Today in gamelan practice, we were practicing picking up our mallets in a very silent and dramatic fashion, and guess who accidentally hit one of the gigantic gongs? Mhmm. That's me.
- How expensive a pair of jeans is at the Gap! I was embarrassed trying them on, because there is no way I would ever spend $70 on a pair of pants (and I even had a coupon)! Do people really do that?
- Okay this one's embarrassing for husband. So after we left Gap, we went to F21, and found a blazer that I absolutely
love
on him. So I made him do an outfit shot. He's going to tickle torture me once he finds out I've put this on here probably.
what a good looking guy. i'm such a mean wife.
- Having a song stuck in my head, someone asking what it is, and me replying, "Oh it's Puspanjali." Weird looks always follow, and then I have to explain how I'm kind of obsessed with Balinese music.
- Doing the pie-eating contest on Pi Day. Yeah, I participated in that holiday.
Awesome:
- After this crazy weekend is over, I only have one more midterm left! Yay!
- GAMELAN CONCERT this weekend! I already guilted Devynne into letting me borrow her iPod, so video recordings will be posted here for you all to listen and enjoy (and think how weird it is, but that's okay)
- At F21, finding nearly the exact same pair of pants that was at Gap except for only $22 instead of $70, and then also finding a fabulous pair of nude heels, which I have been lusting after. And both items being exactly in my size.
- So here's the big news I warned y'all about: I got a job doing chemistry research! I already was doing research before, but now I am going to be getting paid for it! Which is awesome! This also means that I am officially quitting my job in the Math Department come spring term. This has been a huge decision for me, and I am oh-so-happy with how it is turning out.
- Oh, also I was chosen to be Pre-Pharmacy Club President this week. Which is pretty cool I guess.
- Lastly, I just pulled out a chocolate chip cookie pie from the oven. I somehow forgot to make a pie for Pi Day, so I'm making up for it now. Check it out and drool
here
.
Happy St. Patrick's Day!