I don't know what the deal is, but lately I've been obsessed with everything relating to wings/buffalo sauce. We visited Wingers for my first time and I love the spicy hot flavor clashing against the warm chicken. I can't get enough. We made a buffalo chicken pizza the other night (after being inspired by Brick Oven's Thursday night special) and I think it was my favorite pizza of all time! Here are a few buffalo chicken ideas to get your Monday morning off to a spicy start!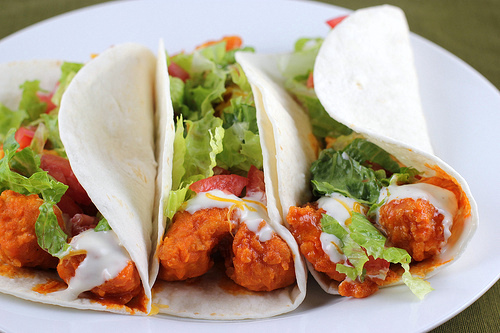 Our was similar; we mixed the chicken in the sauce, used ranch as a base, added feta and pineapple, because we love pineapple on pizza! It was delicious!
Does anyone have a recommendation for a good buffalo sauce? We just used the regular Frank's sauce because I recognized the label and figured it was probably decent. Do you have one that you absolutely love?