Today on BYU campus we were SO lucky and privileged to get to hear from Former Secretary of State Dr. Condoleeza Rice! It was awesome! She is such a composed and inspiring woman, and I hope one day that I will be as confident and put-together as she is. Seriously. Also I hope one day she will just get baptized, because she would totally make a great Mormon.
I was totally ticked because I forgot my camera, but then I remembered that I probably wouldn't have been able to zoom and focus anyway. So cool. So I took some pictures on Devynne's iPod touch and its almost hilarious how blurry they are. But I needed proof! I guess you can sort of tell its actually her speaking in a couple of them...
Here are some of the messages from her speech today that I either found hilarious or struck me:
Todays headlines and histories judgments are rarely the same
Now that I am no longer Secretary of State, I enjoy waking up and reading the newspaper and thinking, "Well that's nice," and then moving on with my day
If we are too fed up with those who are leading us, then we can throw the bums out
Our great national myth is the "log cabin." It doesn't matter where you came from, it matters where you are going
We want people who are energetic and ambitious to be a part of us for the next generations to come.
My aunt got her Ph.D in Victorian Literature and now she writes books on Dickens, so when people think that what I do is strange for a black person, I just point them to her
Our greatest national threat is the state of our k-12 education system
As educated people, you have a responsibility to be optimistic about who we are and where we are going
Think of those things that at the time seemed impossible but now seem inevitable
The essence of being human is to integrate your knowledge of what is with your belief of what might be
I apologize for the sideway-ness of the video...we weren't really supposed to be taking any video recordings but I couldn't help it!
Also, this forum totally made me want to maybe consider again being a teacher....just sayin'
____________________________________________________________________________
Today I am grateful for maxi skirts where I can wear two pairs of leggings underneath so I don't freeze when trying to go to the temple in the wintertime!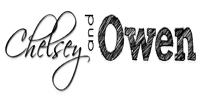 I upload the other video I took via Vimeo. I'm not sure if it is easier or if I will keep using Vimeo in the future, but I thought it would give it a try! Here it is:


Also I couldn't figure out how to rename it. Don't worry about it